We all know how important it is to have personal projects on the go to keep the creativity flowing and not get burnt out by the commissions that pay the bills. Like many, when I'm busy, these always fall by the wayside. I'm just not that superhuman, I greatly admire the folk out there that seem to be able to find the time to indulge themselves in endless creative personal projects. I do intend to try and put aside more time for this, and this particular project really helped me last year when the workload was off the scale. It's getting closer to Spring and I'll be continuing shooting more of these shots when it arrives. All the images I took last year are already on my website here.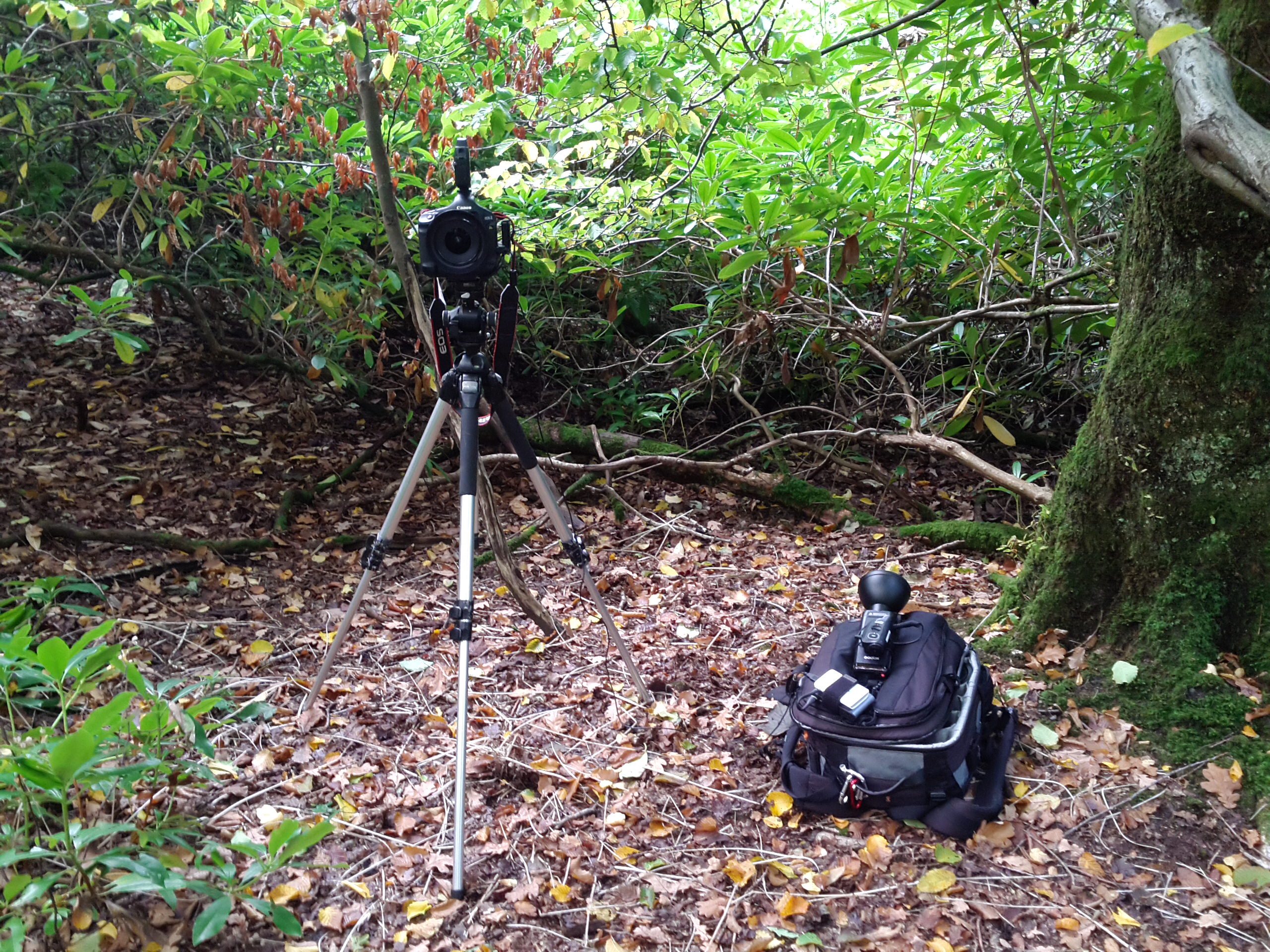 Here's the set up for the panoramic image below.
I started using the heavier tripod after this shot as I discovered a very small, albeit manageable amount of movement when it came to compositing the shots together. Which meant the rest of the shots were made by schlepping this 10KG brute into the woods.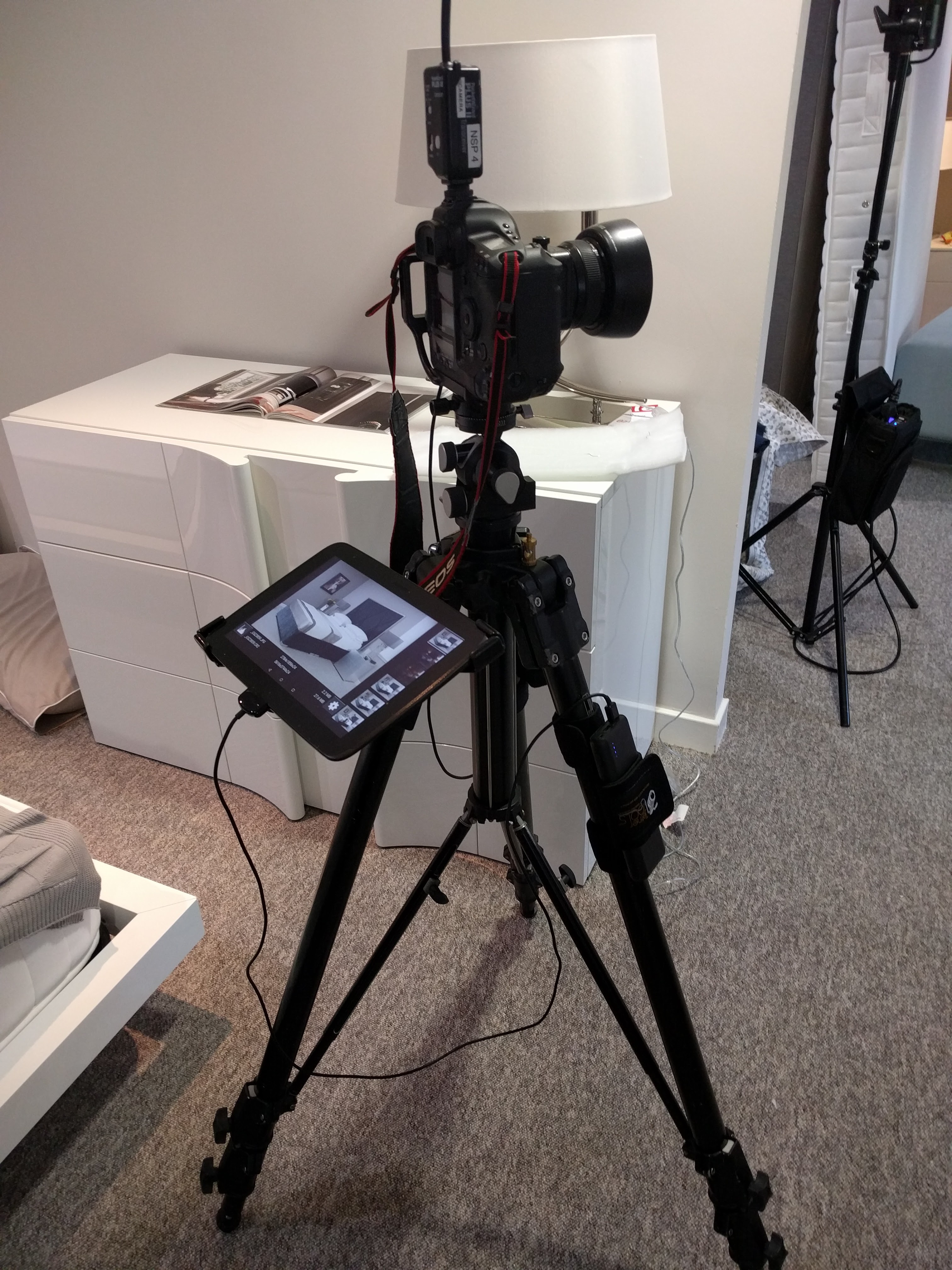 My initial plan was to carry my 600w/s packs and heads up to the park to shoot these, the logistics did actually hold me back, as I would have needed at least one other person to help, ergo I couldn't just head off to the park on a whim when the weather was just right, and it has to be just right, as little wind as possible so that the compositing is easier at the post production stage. When I saw the Godox AD200 portable flash, I got quite excited, as I knew it was going allow me to make these images without any assistance. To make things even easier I triggered the camera using DSLR Controller wireless set up, which also allows me to remotely assess the image I've just taken. I've got a previous blog post on why I use that particular system here.
The idea had been on my mind for years, and finally I had a very light portable set up that I could easily carry into the park and create these shots. I wanted to make a landscape shot in the same way I was photographing interiors with composite lighting. I'm going to scale this idea up even further this year, in the meantime, here's a quick piece by piece look at the first frame I start with in Photoshop through a couple of stages to the final composite. What you're looking at below is the first middle frame in the stitch. I should point out that all these images were made using the Canon TS-E 24mk2, and are either a vertical or horizontal planar stitch from the resulting shifts on the lens. These shifts allow me to capture a much bigger frame without have to use a wider lens, which is great for maintaining scale.
The spaces at the top and bottom of the image are to accommodate the stitch. From here I stitch the top shift movement in:
You'll notice I've underexposed the frames slightly, this is to give me some headroom for the flash exposures, so they have more of an effect as I build up the composite. With the lens shifted up, I started to move round the upper half of the image with the flash unit, popping light in where I saw fit. Being able to trigger the camera remotely with the tablet then instantly review the resulting shot was a total boon, it speeds the process up to the point of being able to make one of these images in about an hour, I'm sure you could do it without my specific set up, but it would take an age. Here's how the image looks after I've composited in all the top part flash pops in:
Next step is to drop in all the middle shift flash pops: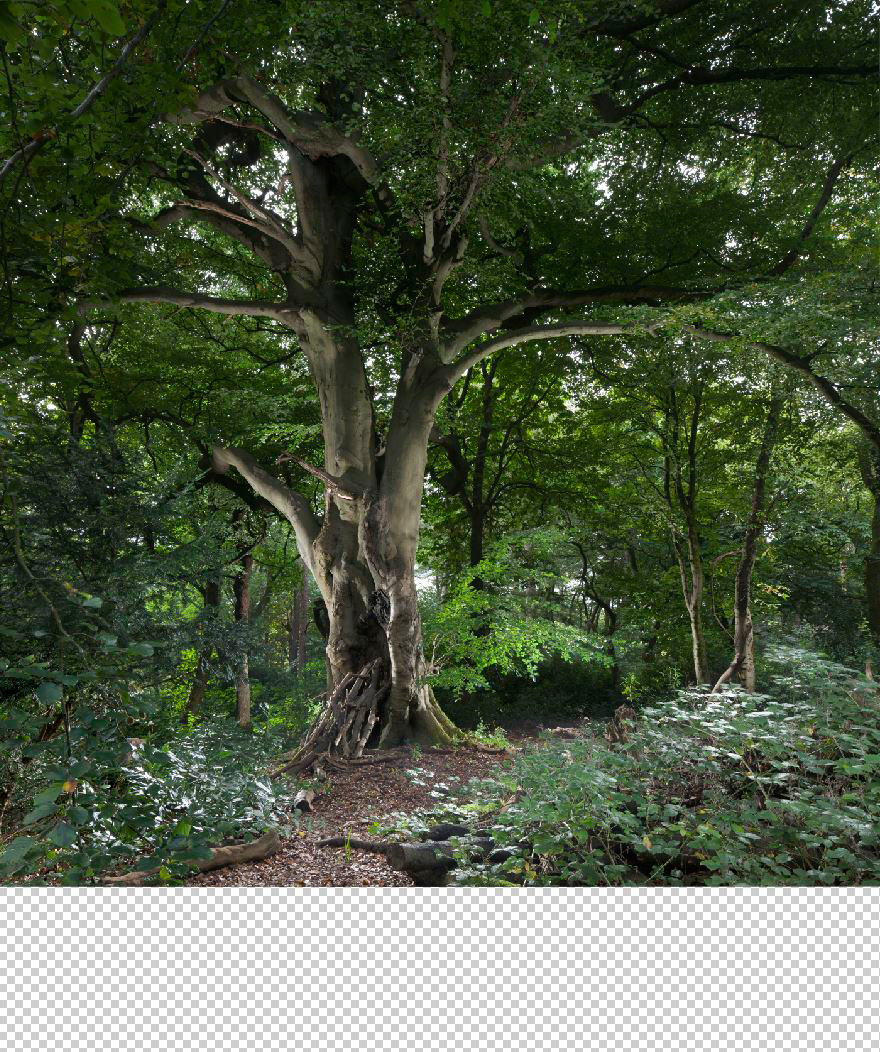 Naturally from there we stitch in the base lower shift:
Which you can clearly see defines where the middle flash pops stop. The trick here is to try and match up the flashes on the bottom shift, which means shooting a few more frames than might think, it's always good to take home more than you need in order to put the image together, until you end up with this end product: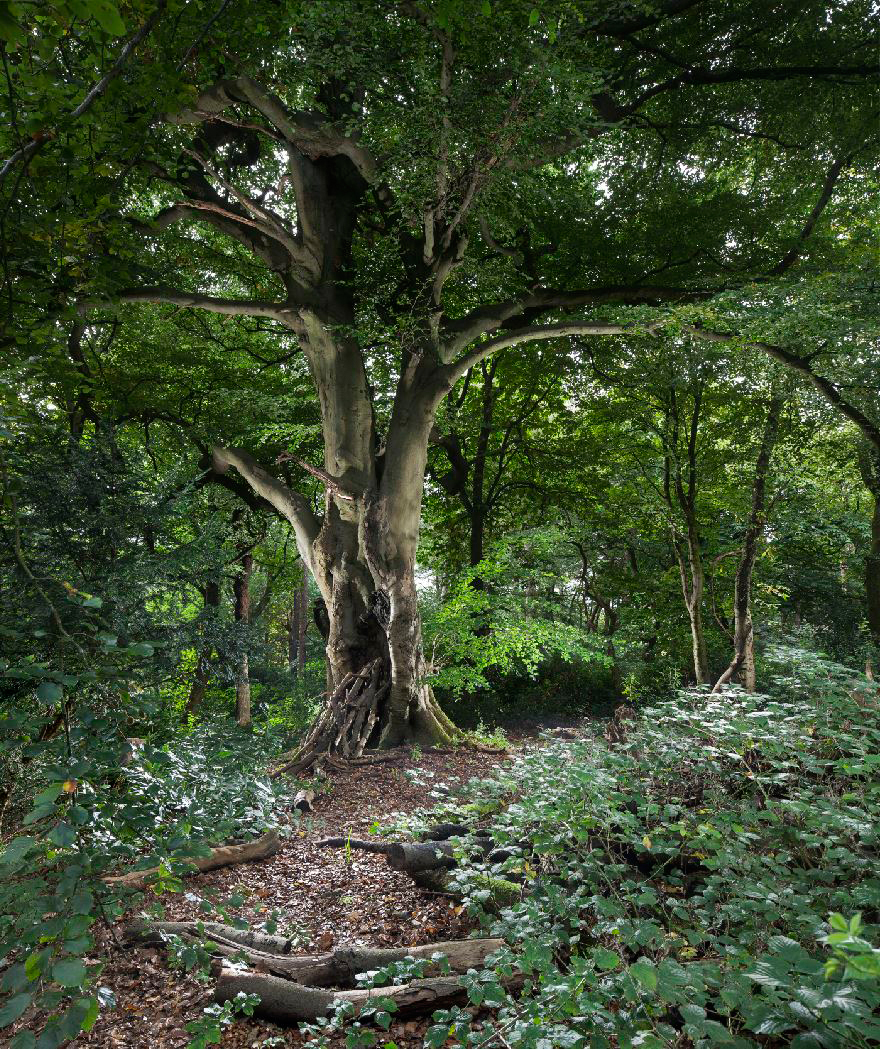 I'm making these images purely for my own indulgence, if anyone happens to like them along the way then it s a bonus, if anyone wants a print, drop me a line, I'm thinking of getting some pretty large prints done at some point, just to see how they look at scale, the stitching bumps the pixel count up to between 30-40MP which isn't a huge amount these days, but more than enough for a decent quality large print. More to follow on this as the year unfold