The big 100! What an edition, what a mental two months I had bombing round Scotland shooting for it. Delighted to see so much of my work in there with so many other talented photographers. Scotland is chalk full of talented people creating amazing work. I'll get the full gallery up here soon, it will take a while, still got shots to edit that never made the cut but that I want for my own portfolio.
The 'Meet the Makers' section was a pretty good celebration of the talent we have in Scotland, and while I do shoot some portrait work for I never shoot it at the rate I had to for this section in the magazine. Shooting 3 people per day, with a bit of travelling in between is really tough at the height of winter when you have little daylight to work with. I had to really push myself and think on my feet, there were really difficult spaces to light, from the huge Dovecot Studios to the small furniture work shops and everything in between, in one instance I had less than 5 minutes to get the lights up and in the right position, it was in a steaming hot dairy as well where they were making cheese.  I met some amazing folk along the way, and considering the time restrictions got some serviceable shots, given more time I would have lit some of them differently, but you always have to work with what you've got. Thankfully I had some shots from last year that were going to be getting used again.
Here's me looking the part at Knockraich Farm, whatever it takes to get the job done! I had some amazing take away food, if you're ever near Fintry, stop by.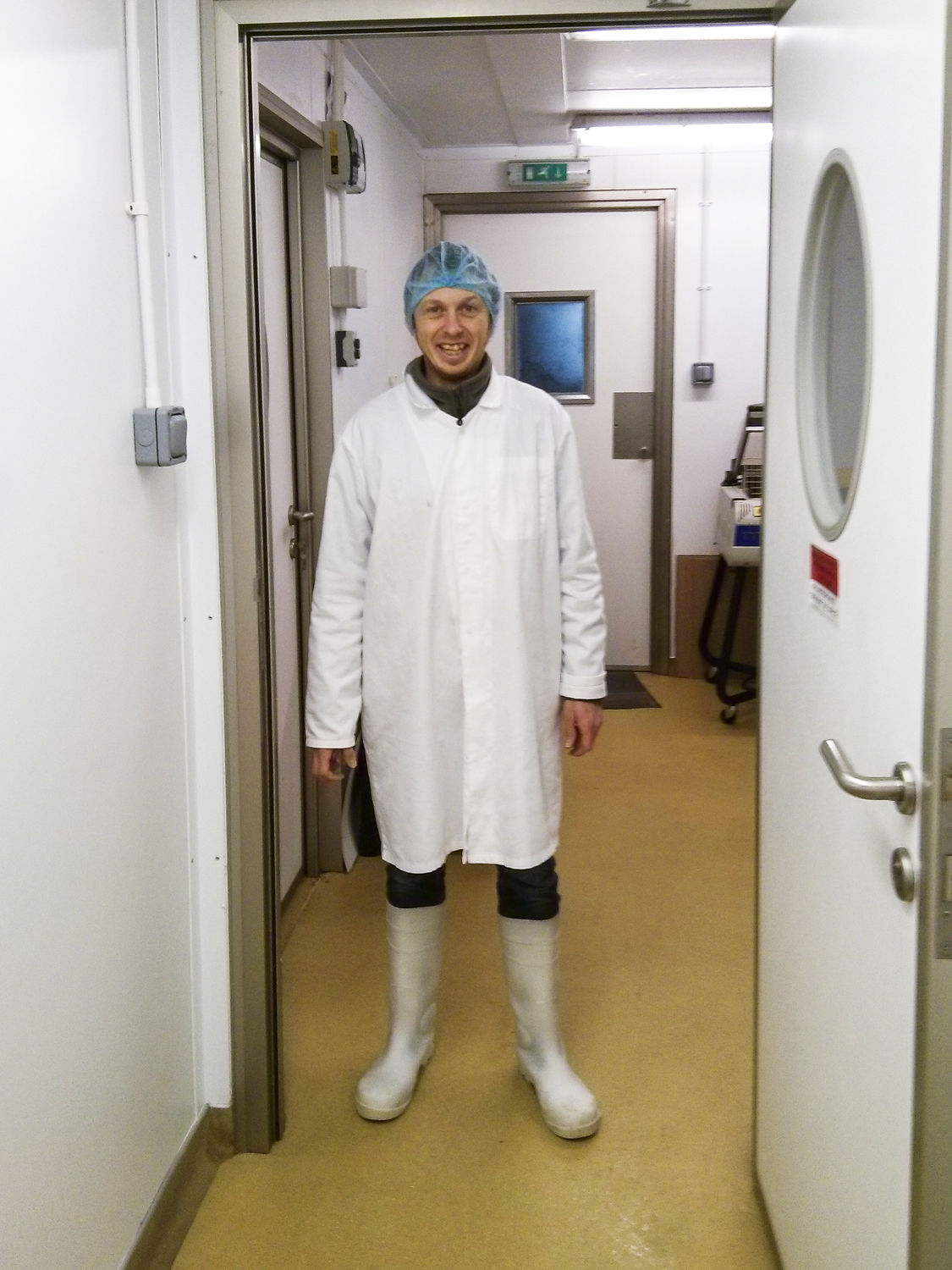 I really loved the shot below of Naomi Robertson at Dovecot Studios. Quite a lot of work went into getting the lights right, it was a massive space to fill, and it took a fair amount of power to get the exposure right. The skill and patience of these weavers is incredible, so good to see people keeping it alive.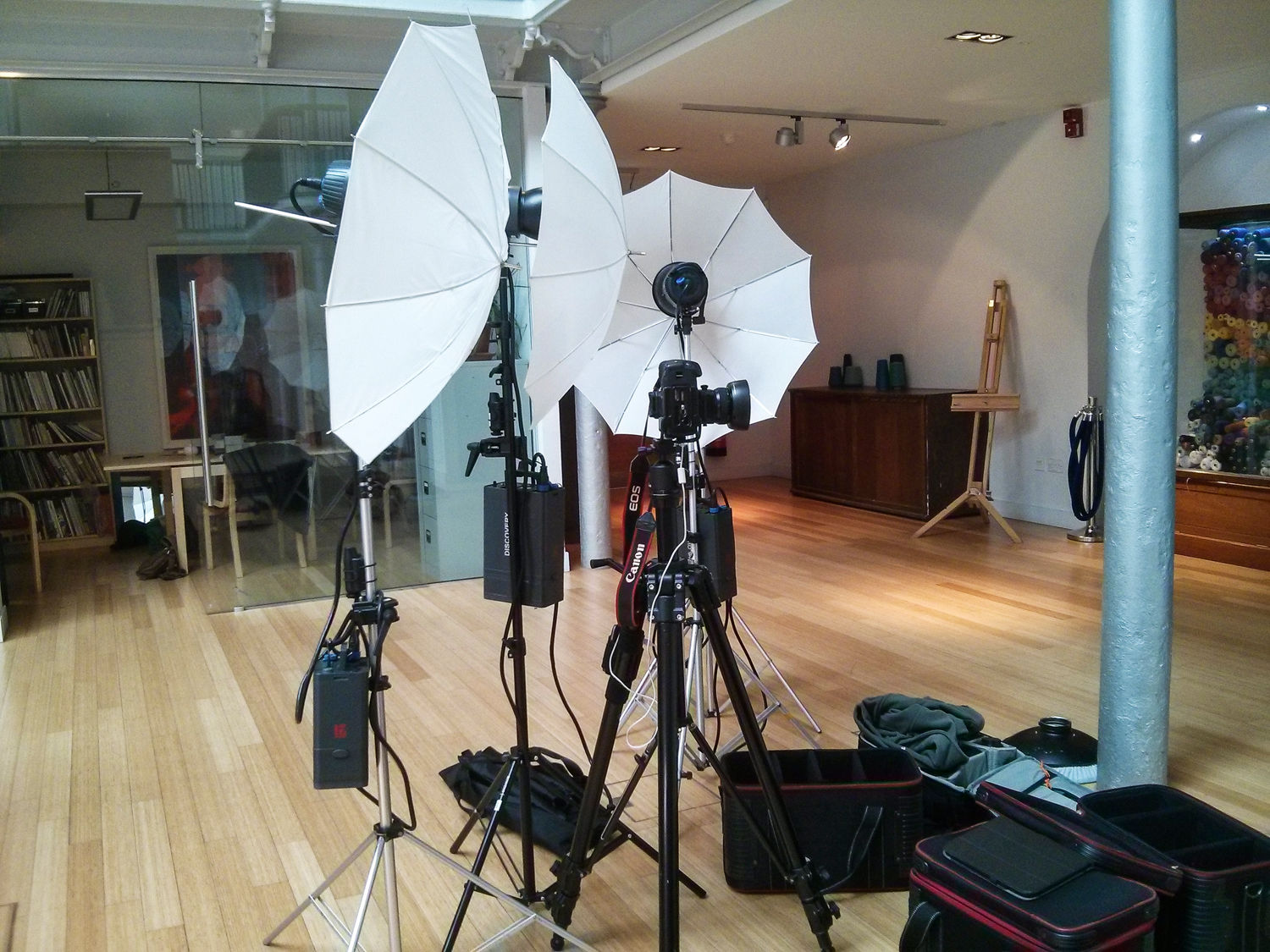 Working with Andy Scott was a highlight for me personally, always admired his incredible work, really easy to work with, and a good laugh to boot. Can't ask for much more than that. It was a good day in the office. I enjoyed the whole experience so much that I'm going to continue this series as a personal project which you'll be hearing more about soon.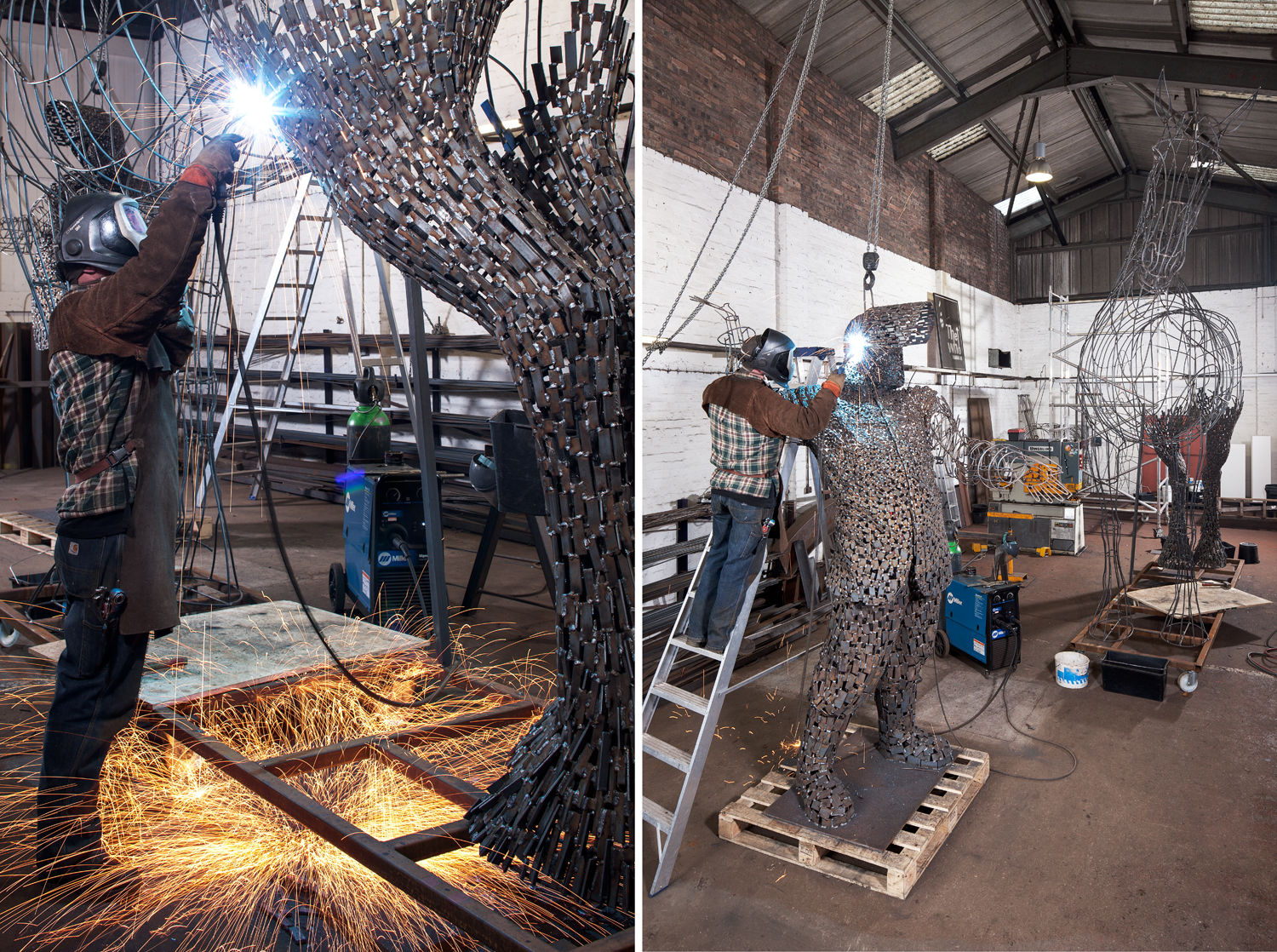 A big highlight from the end of Summer 2014 was shooting this Guy from the Ethical Shellfish Company. Great to see this getting published again. I love Mull, any excuse to get back over will be jumped at, it's a stunning island. Guys's scallops are the best I've tasted, we did get to scoff them fresh on the boat though.